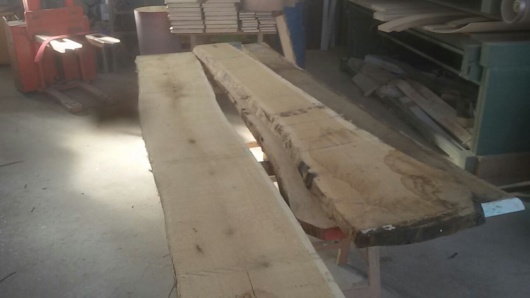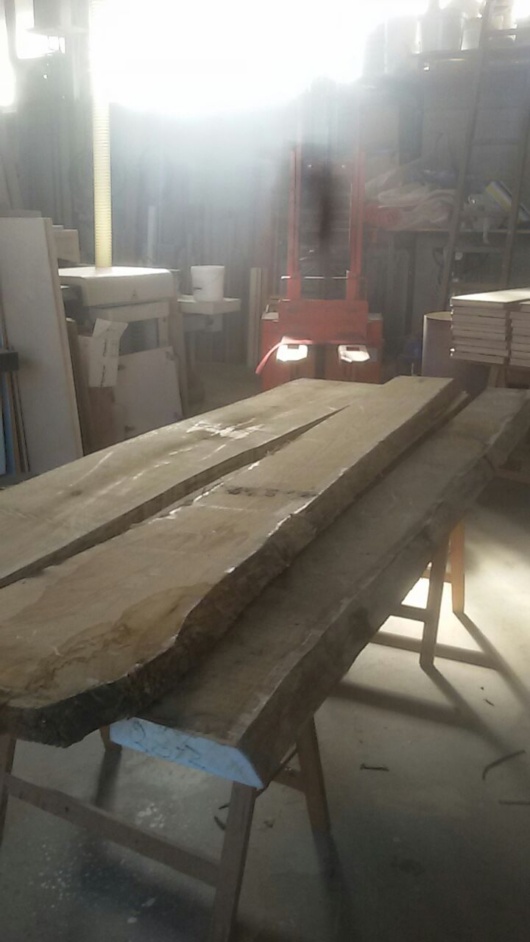 What will these beautiful, large and straight oak boards be used for?
Even though they look nothing like a table, they become in fact the table-top of our upcoming product design project named RÔL, that means OAK. The table will be 240×90 cm large and will be made of solid oak boards, beautifully handcrafted by our artisan woodworker.
We love the rough feel and texture of the bare wood boards, so we plan to preserve it.